As specialists in erosion control using biodegradable and composite turf reinforcement mat. We hold large stocks of both biodegradable and permanent erosion control mats which are specially designed for re-vegetation and long term erosion control for use on embankments, channels & swales offering cost effective solutions for specifiers and engineers in the application of soil & bio-engineering projects.

Verdamat Erosion Control Matting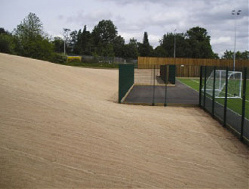 We hold in stock a large range of fully biodegradable and non biodegradable products with a life expectancy from 2 years to a permanent turf reinforcement mat.
Verdant Solutions erosion control matting's provide immediate erosion protection and vegetation establishment on slopes including railways, highways and waterways

View Verdamat 400PP Spec Sheet

Grass Protection Mesh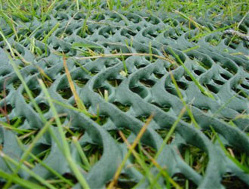 Grass Protection Mesh is a grass reinforcement mesh obtained by co-extrusion of HDPE (High density polyethylene) to give structure to the product and EVA (Ethylene-vinyl acetate) to increase slip resistance of vehicles while improving their traction. Used for the reinforcement of grassed parking areas and access routes or lawns used by a high number of pedestrians for both temporary and permanent applications.