We supply a range of Geocells which can be used as a soil aggregate confinement system for establishing vegetation or protection against membranes and tree roots. We also hold a selection of different membranes to suit many projects including, ponds, reservoirs, lakes etc.

Verdacell Confinement System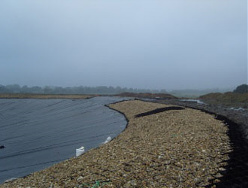 Verdacell is a cellular matrix of interconnecting polymer strips that form pockets to locate and strengthen the fill material. The polymer strips confine the filling material and provide a tensile strength, very effectively increasing the shear resistance.
Used for basal reinforcement, temporary haul road, liner protection, tree root protection and the establishment of vegetation on steep slopes.

Verdaliner Geomembranes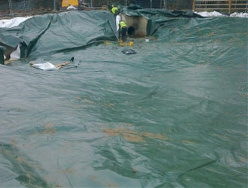 Verdant Solutions supply a range of reinforced geomembranes consisting of woven HDPE reinforced base material, coated with a triple layer film of LDPE.
Available in rolls or made up welded panels. Also available are EPDM geomembranes sold in rolls or made up welded panels, suitable for lining ponds, lakes and reservoirs.
We also stock non woven geotextile for geomembrane protection. All Verdant geomembranes and geotextiles are UV stabilised.

View Verdaliner 240 Spec Sheet

View Verdaliner 380 Spec Sheet

View Verdaliner 700 Spec Sheet

View Verdaliner EPDM Firestone Spec Sheet

Verdaclay Liner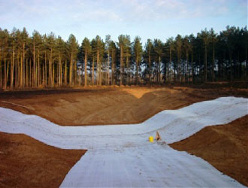 The Verdaclay liners are a reinforced GCL consisting of a layer of natural sodium Bentonite between a woven and non woven geotextile which is then needle-punched together.
Our Verdaclay CL also incorporates a laminated layer to form a thin flexible membrane liner, ideally suited for ponds, lakes and reservoirs and can be installed without the use of specialist installers.

View Verdaclay 50 & 100 Spec Sheet

View Verdaclay CAP 75 Spec Sheet