Used for the reinforcement of soil structures and sub-base stabilisation. Polyester geogrids are available with a tensile strength of up to 300kN/m and polypropylene geogrids have a tensile strength of up to 40kN/m. Our polypropylene woven geotextiles are available in a tensile strength up to 320 kN/m and polyester geotextiles up to 1250 kN/m. Higher tensile strengths for both polyester geogrids and geotextiles can be made to order.

Verdagrid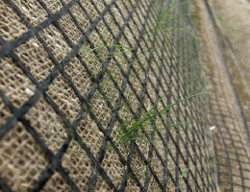 We offer a full range of bi-axial & uni-axial geogrids for basal reinforcement and reinforced earth projects. By stabilising the sub base, Verdagrid exhibits equal tensile strength in both longitudinal and transverse directions, making it most suitable for soil stabilisation applications.
Verdagrid Bi-Axial Geogrids are the perfect solution for basal reinforcement in roads, hard-standings, car parks and haulage yardss. Available in various sizes and strengths to suit all applications.

Verdatex Geotextiles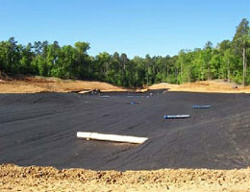 Woven and non-woven geotextiles are designed to create a stable base for a wide range of earthwork constructions.
Verdatex geotextile reinforces poor existing subsoil and prevents it from mixing with the construction materials making them suitable for access roads, piling platforms, car parks, driveways, sports grounds, hard-standings, etc. Extensive quality control procedures safeguard the reliability of all fabrics we supply.

View Verdatex SG18-240 Spec Sheet

View Verdatex NW5-45 Spec Sheet

View Verdatex SNW14-140 Spec Sheet

Verdapave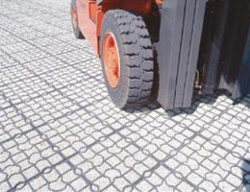 Manufactured from recycled plastic and is the ideal ground reinforcement system.
Verdapave is an easy to install system which can be filled with sand, gravel, topsoil with seed if required. This versatile paving system is typically used for green parking, emergency vehicle access, embankments, roadway/paths, equestrian areas and green roofing systems.